Sometimes single permissions that have been granted for the backup application are revoked for certain reasons. This results in problems accessing the Backup portal.
You can solve this by re-granting all permissions for the Shield Cloud application. Sign in to Microsoft Entra Admin Center using the tenant's Global Admin account.
Select Applications -> Enterprise applications -> select application Shield Cloud (Application ID: facd4a2d-cbd2-4095-bfa8-ac9c819f843e)
Select Permissions under Security.
On Permissions tab, select Grant consent for [the organization]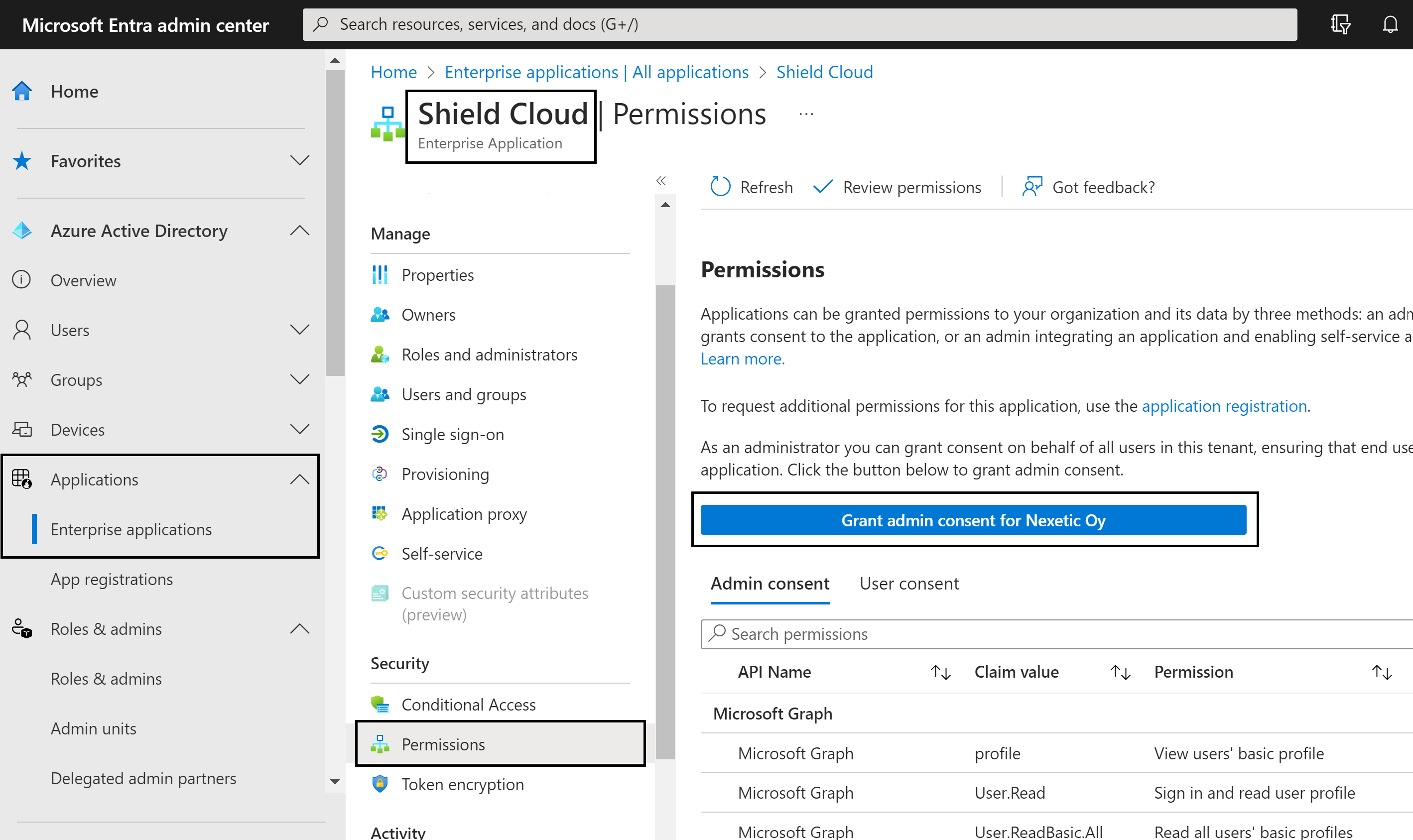 Now the revoked permissions have been regranted and the issue with Global Admin sign-in is resolved.
Alternatively, you can also ask Nexetic Support to reset admin consent for the Nexetic backup applications. After resetting the permissions, you will be requested to grant admin consent for the Shield Cloud application on next sign-in to Backup portal. That will also help resolve the issue.