Alert settings can be found from the Shield Control Panel's Vendor Information section.
Click Alerts in the navigation to enter the alert settings page.
Check the image below to see how to turn on email alerts. Don't forget to save the changes!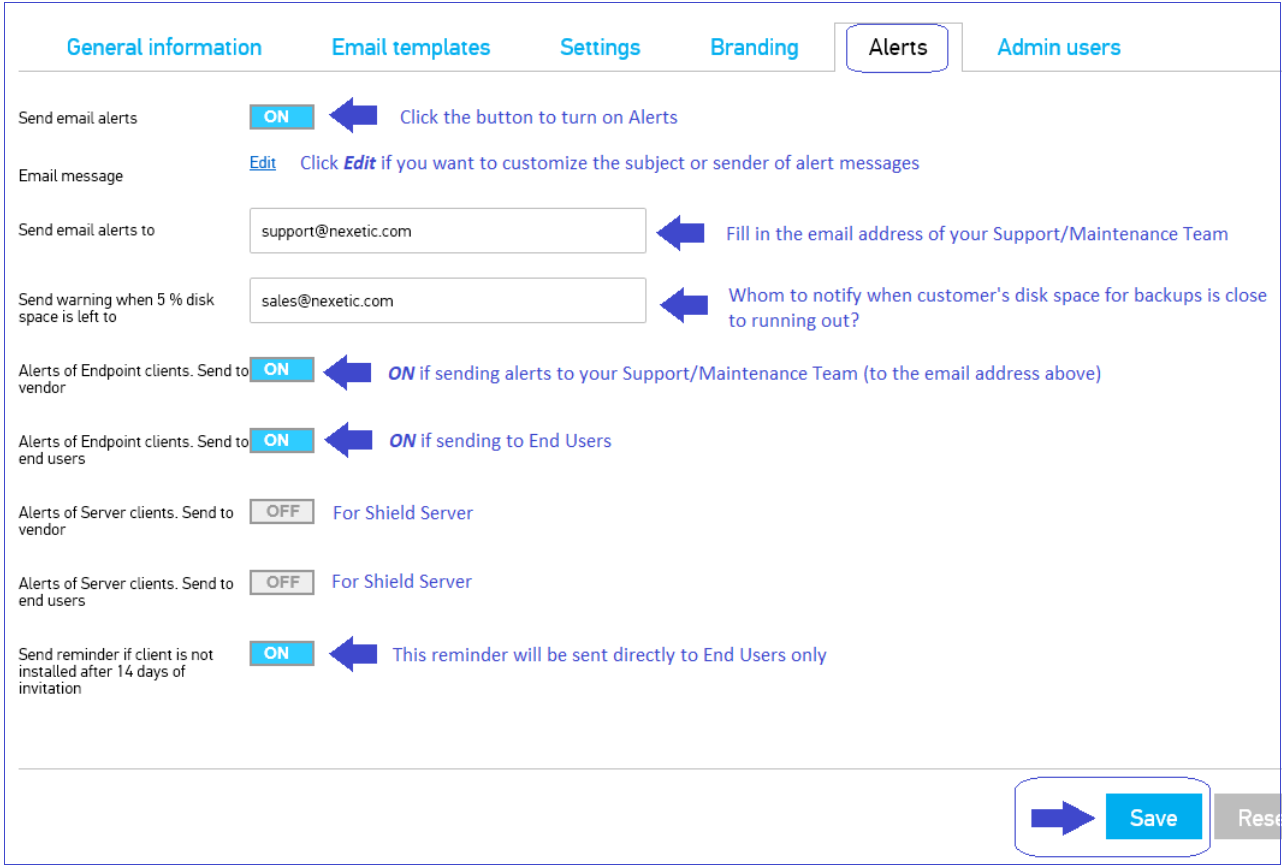 To customize the alert messages, click Edit next to Email message. Instructions can be found in the image below.