This article is intended for resellers who have subscribed to the capacity-based Wholesale licensing model
Wholesale resellers can create new customers and assign licenses and storage space for their customers in Nexetic Portal.
To create a new customer, click Add -> Add customer on Customers tab.

In Domain field fill in the customer's Microsoft 365 domain to be backed up. First, please check the Global Admin username that will be used to activate the service and then type the latter part of the GA username as the domain name (e.g. company-a.onmicrosoft.com or company-a.com).
A value for User Licenses is required, even though the customer's license count would not be relevant for you. Fill in a big enough figure in order not to have warnings about inadequate licenses.

Extra Storage is the Total storage space that will be allocated for the customer.

Service activation instructions will be sent to the email address specified in field Notify Users.
Click Save to complete the customer creation and to send out service activation email. The new customer is now visible in your Nexetic Portal view.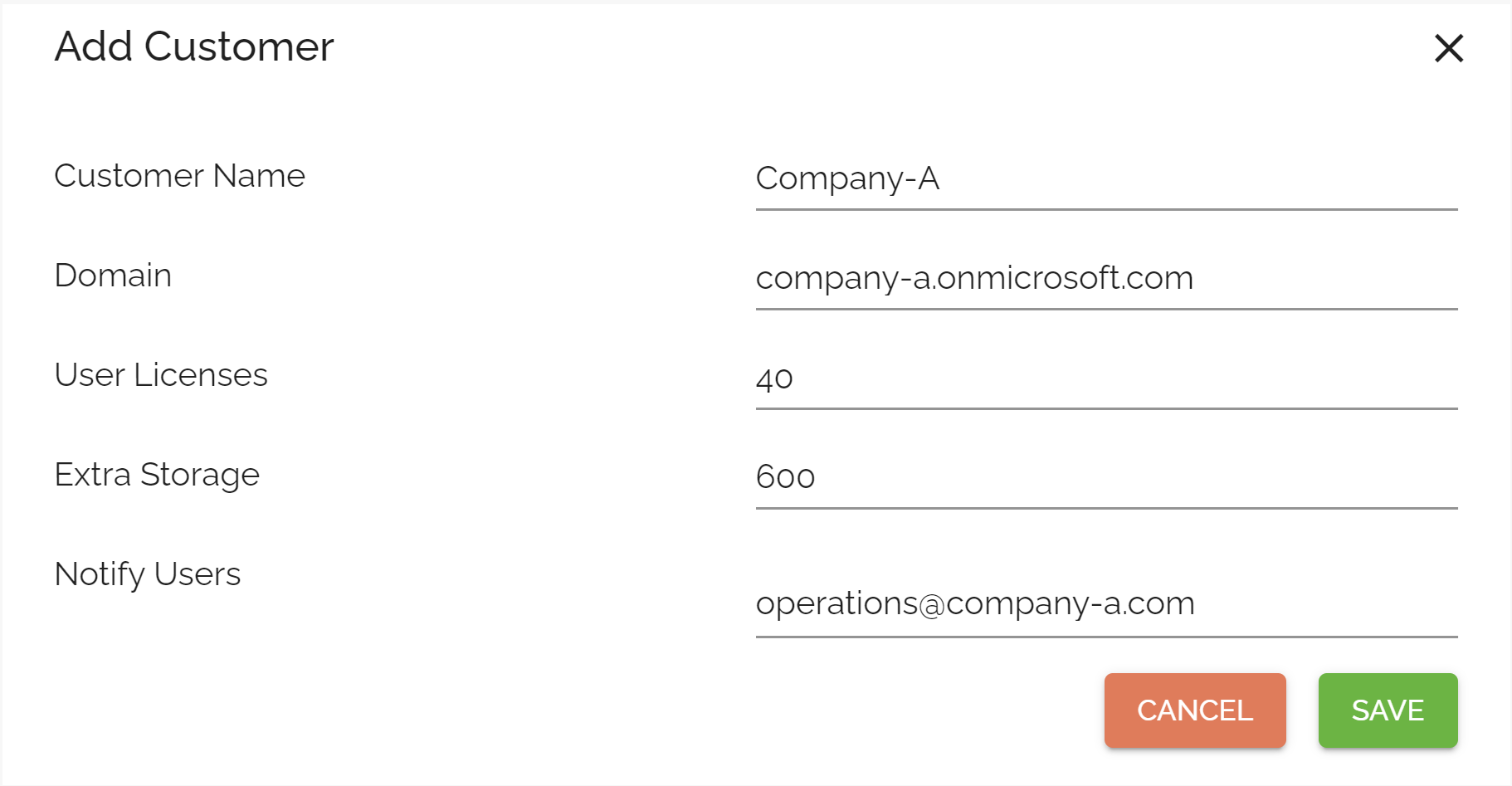 Now you can proceed to configure SSO to the customer's backup environment, grant permissions and make backup settings for the customer.