In Settings you can change the settings of your backup client.
Only users with full user rights are allowed to change the settings
Users who do not have full rights can only change the language of their client
User rights have been set by your Software Vendor / Support
Under Timing there are three options:
Turn off - no backups are being made
Continuous - your data is being backed up automatically every few minutes (the recommended option)
Daily - your data will be backed up once a day. You can select time for the daily backup.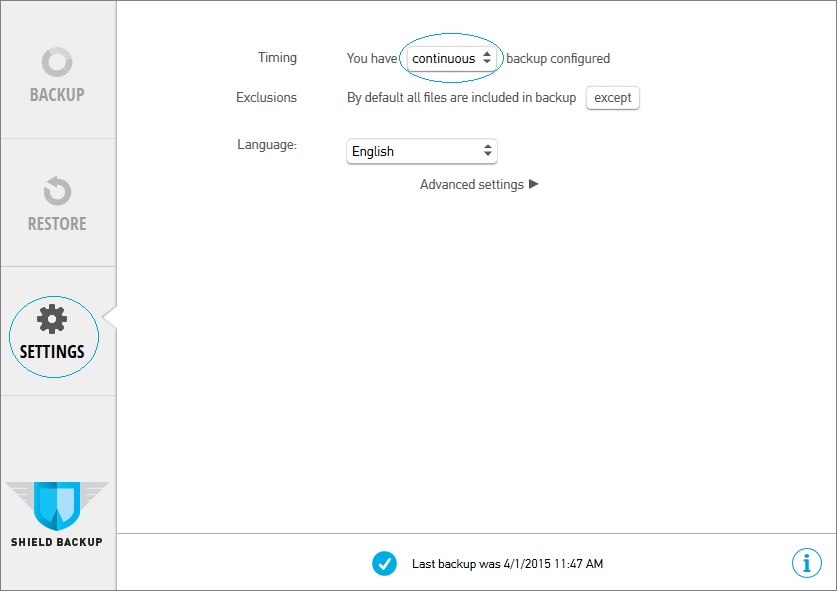 By default all your files and folders will be backed up, except system and program folders and Windows folder. Also, your software vendor might have excluded some folders or file types such as compressed files, external drives, binaries etc. In Exclusions you can exclude more files or folders from the backup - just click except and select the targets that you choose not to back up. When completed click OK and close Exclusions window.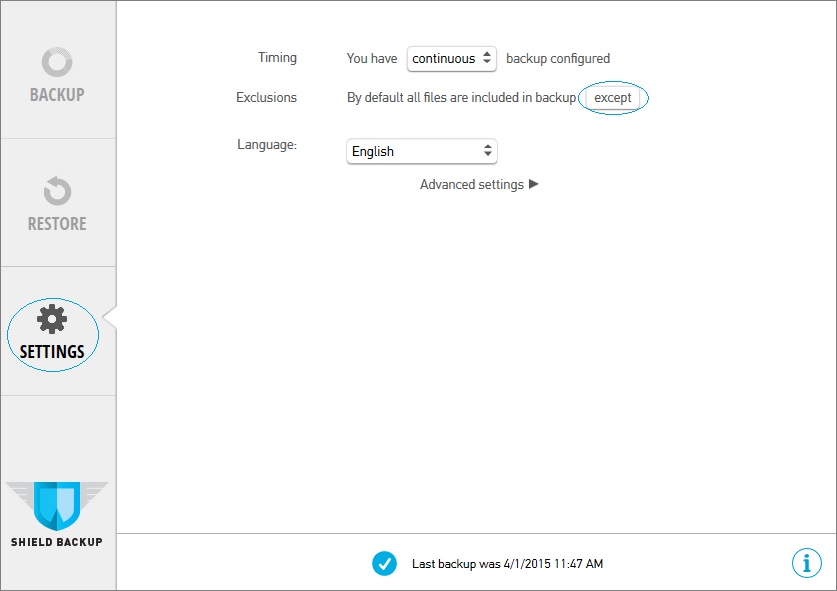 In Language menu you can choose the language for your backup client. The current options are English, French, Swedish, Russian and Finnish.
In case you have full user rights, by clicking Advanced settings you can make changes to a few more settings.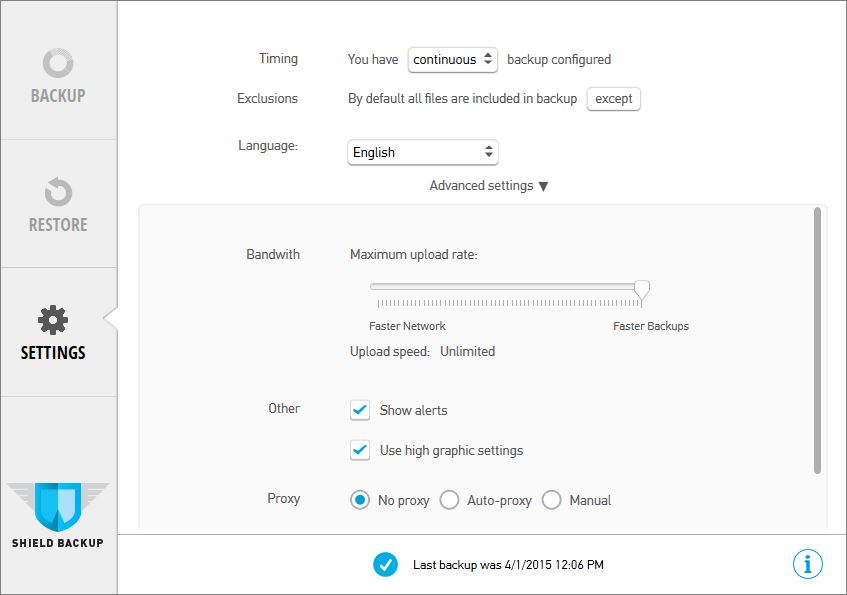 In Bandwidth selector you can choose the bandwidth that is allowed to be used by the backup service.
After you set up the backup client on your computer all your data is backed up for the first time. This usually involves lots of data being sent from your computer to our server, which means it can take a few hours. During the first backup you can temporarily limit the allowed bandwidth when needed.
After that the regular backups will take just a few minutes since only the changed data need to be backed up; also, because the technology adapted by Nexetic is making backup very fast. For these reasons it is recommended to use Unlimited bandwidth as default.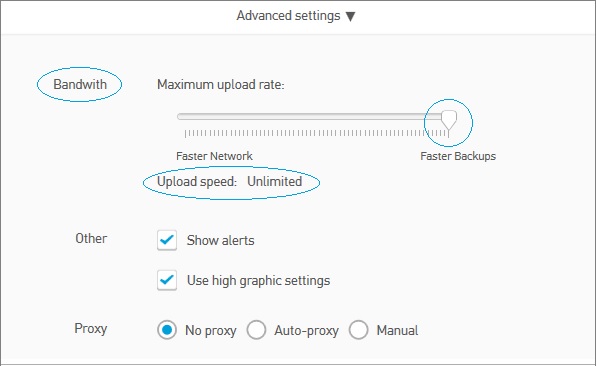 Show alerts setting allows you to choose whether you would like to be alerted in case of problems - such as failed files, disk space running out etc.
Proxy setting allows you to make settings for a Proxy server (when needed).