There are two options. You can either purchase more disk space, or you can remove files / folders from the backup to free some disk space.
To remove files and folders from backup, go to your client's Settings page and click Except in Exclusions. Click Change at the left bottom corner or the window.
Under Folder you can tick more folders to be left out of the backup.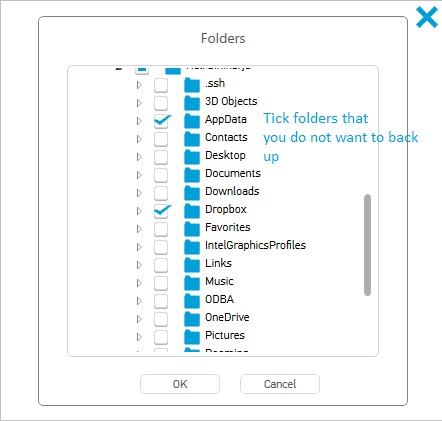 Under File extensions you can tick more file types to be left out of the backup.
PLEASE NOTE that you are excluding content from backup, not including in it. The ticked folders and file types will not be backed up!