You will learn how to search and restore OneDrive files.
Step 1. Log in to 365 Backup Portal
You have two options to log in to the 365 Backup Portal.
Log in via Nexetic Portal: https://portal.nexetic.com
Log in directly to 365 Backup Portal: https://shield-cloud.nexetic.com
Note
For Nexetic partners, we recommend to use Nexetic Portal. You can manage all your 365 backup customers in one place with one credential.
Step 2. Select Drive page
Select Drive on the top menu.

Step 3. Select the user
Select the user from the user list. You can use the drop-down menu. If there are a lot of users, you can also use search by typing the user's name.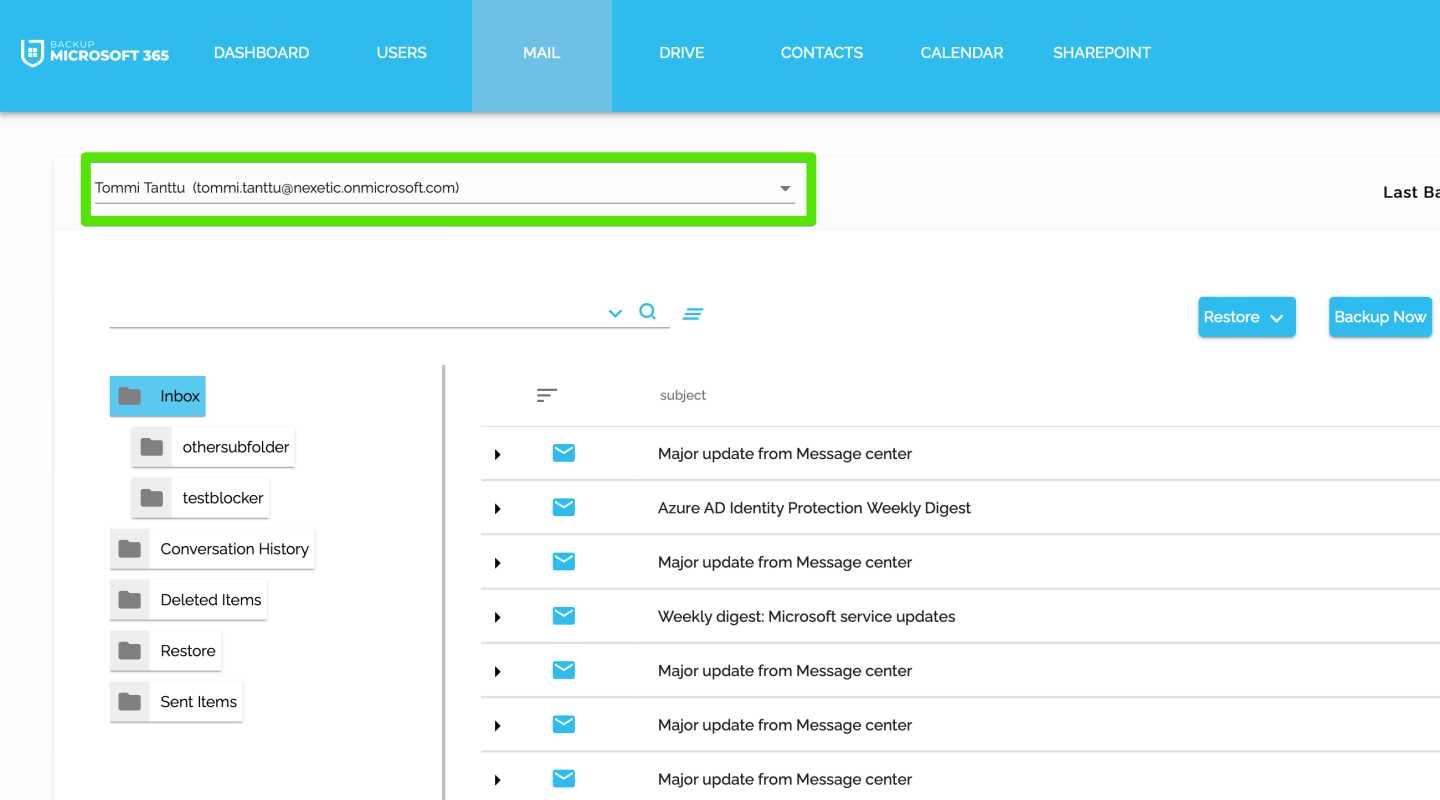 Step 4. Show as a list
Click on the icon to view items as a list.

Step 5. Search OneDrive files
You can search OneDrive files in the following ways:
Input text into the search box or
Browse the folder structure and select the correct folder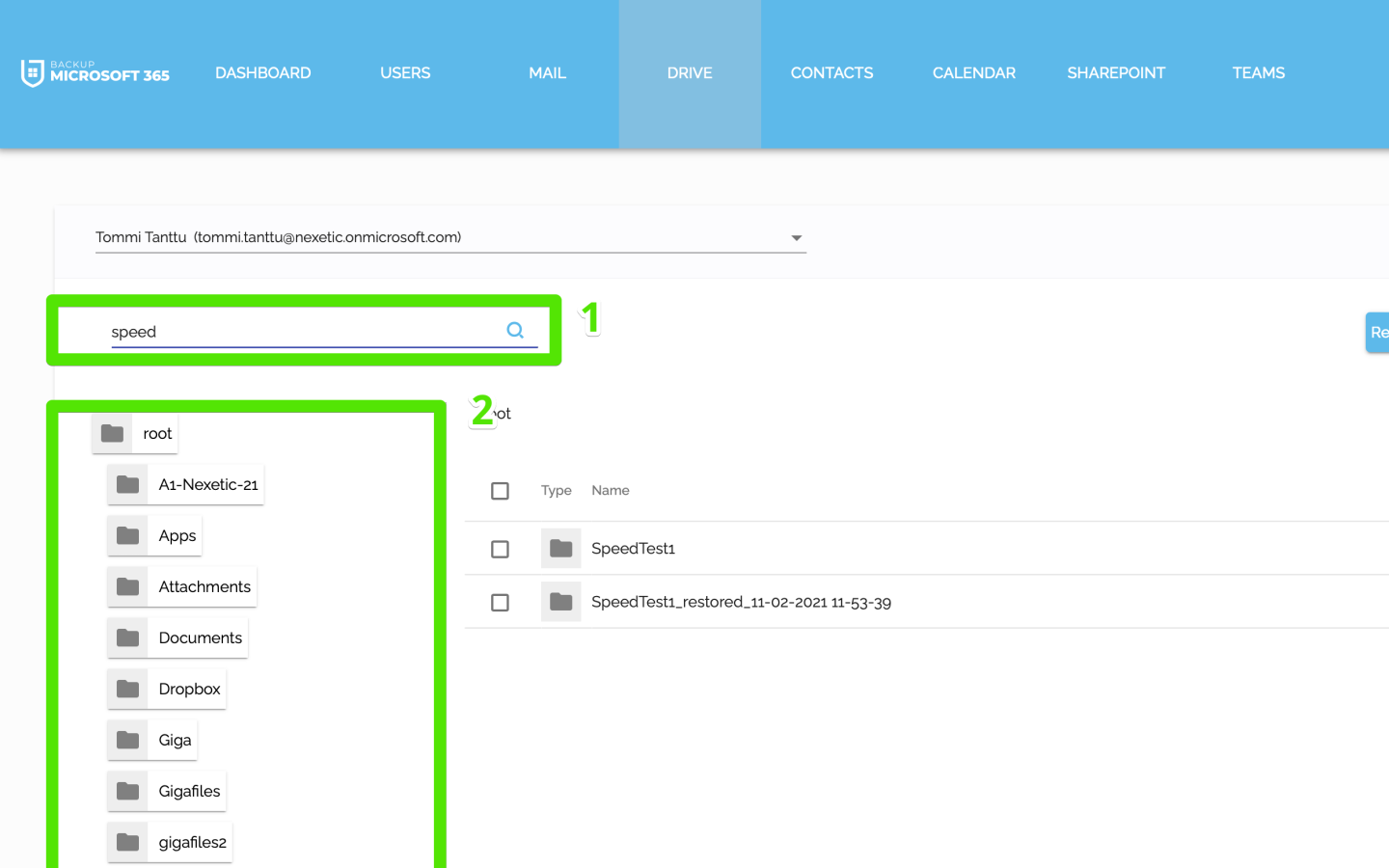 Step 6. Restore OneDrive files
Select the correct folder or files you wish to restore.
Click on the Restore button and select Restore Selected to restore files to the original location or select Restore To Restore Folder to restore to a specific restore folder.
Please note that the restoration process may take some time.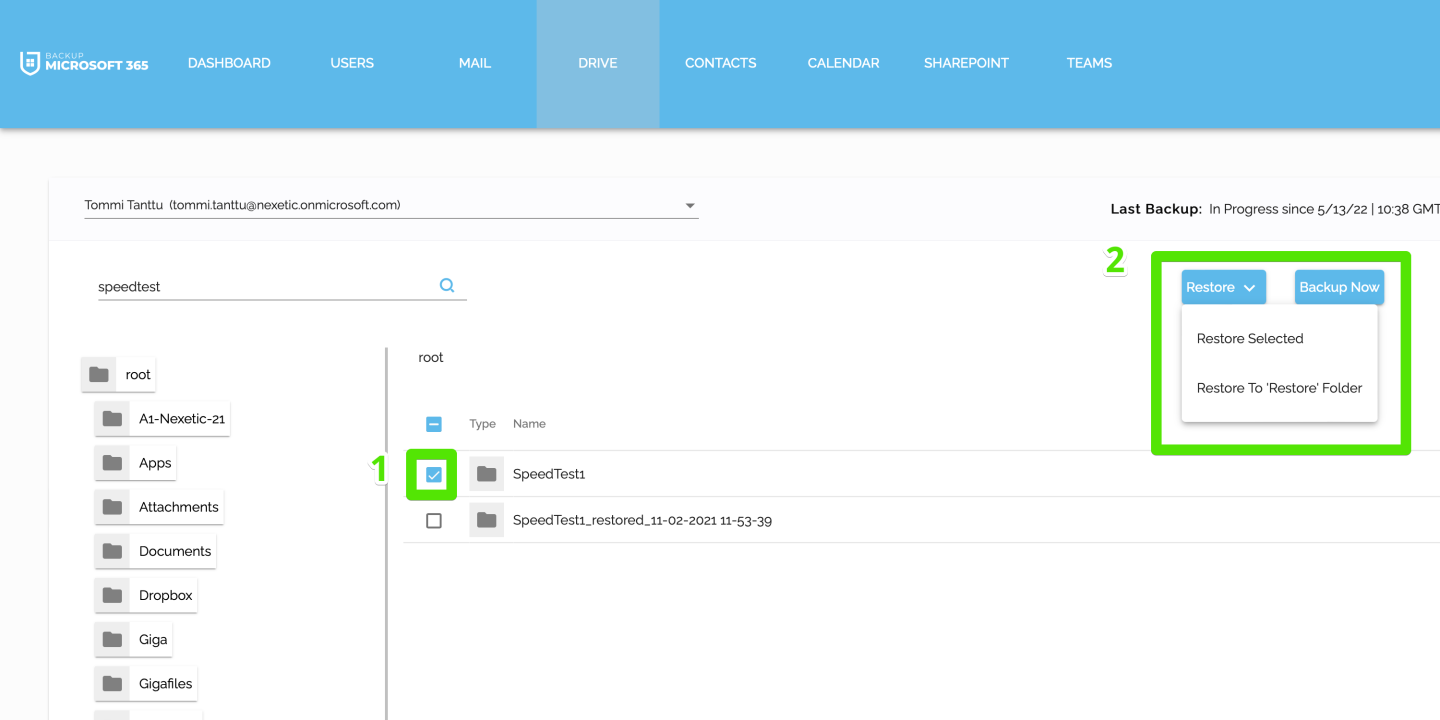 Step 7. Download OneDrive files
Click on the file to download the file to a local computer.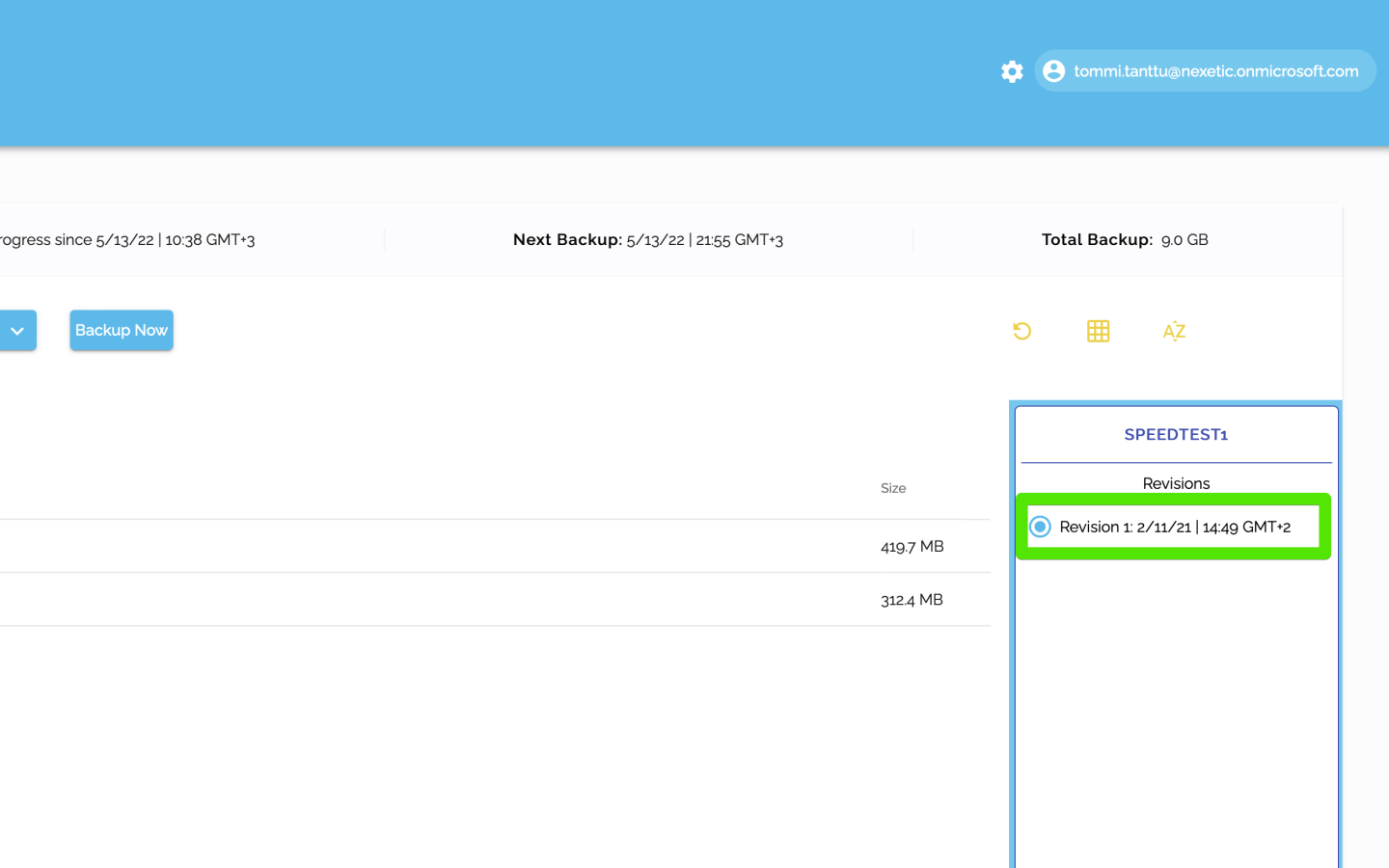 Note
You can download only your files. You can only restore files back to Microsoft 365 cloud. If you have logged in via Nexetic Portal, you can't download your files or the person's files you are impersonating.
Note
At the moment download feature is temporarily blocked.