In some cases, with Windows Server 2019 or 2022 operating systems, the following error has occurred during the installation of Nexetic Backup Server client:
'Error sending request. A redirect request will change a non-secure to a secure connection.'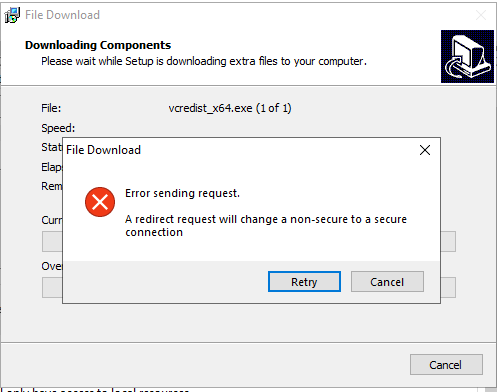 You can fix this error by installing the following package from Microsoft:
Visual C++ 2010 Redistributable x64
After the package has been installed, Nexetic Backup Server installation will proceed without any errors.