You can enable Multi-Factor Authentication (MFA) for your Nexetic Portal sign-in. To set it up, sign in to the portal and click on your username in the top right corner of the page. Select 'Multi-Factor Authentication' from the drop-down menu.

Set up a new account in your Authenticator app, and either scan the QR code or enter the setup key displayed in the portal's MFA window. You can use any Authenticator app, for example, Microsoft or Google.
To confirm the set-up, enter the code from your Authenticator app and click the 'Enable Multi-Factor Authentication' button. You will see a notification 'Multi-factor authentication was enabled successfully'.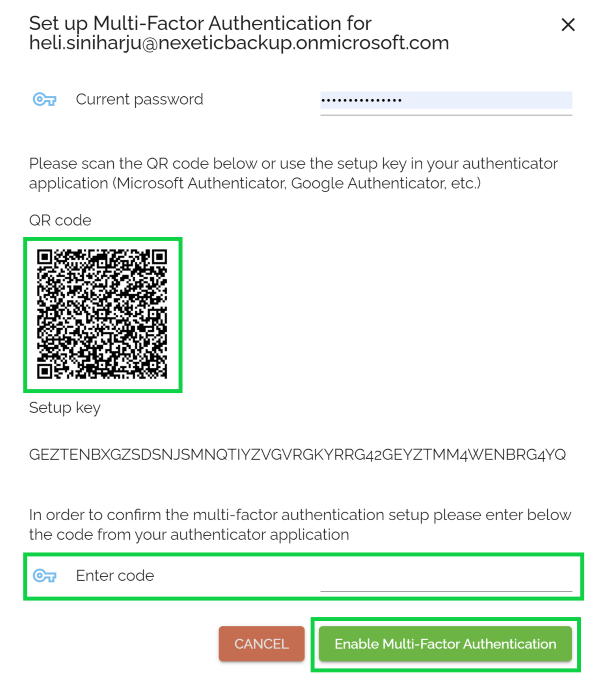 From now on, whenever you sign into Nexetic Portal, you are requested to submit an MFA code that you can check from your Authenticator application.